Ese Wood Sdn Bhd
Lot 31, 3781 (Plot 4)
Mukim Senai Kulai,
Saleng, Main Road,
81400 Senai,
Johor, Malaysia.

+607-5909129

+607-5991287
Yellow Balau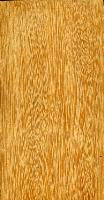 Product Type :
Wood
Description :
DESCRIPTION
The sapwood is lighter in colour and is sharply defined from the heartwood, which is yellow or grey-brown and darkens to deep brown on exposure.

COUNTRY OF ORIGIN
The Standard Malaysian Name for the heavy, yellow to brown timbers of the genus Shorea (Dipterocarpaceae). Vernacular names applied include balau (Peninsular Malaysia) with various epithets, selangan batu No. 1 (Sabah), selangan batu (Sabah and Sarawak) and other localised names too numerous to be listed here. Major species include S. atrinervosa, S. foxworthyi, S. glauca, S. laevis, S. materialis, S. maxwelliana, S. submontana and S. sumatrana.

MECHANICAL PROPERTIES
It is moderately easy to difficult to resaw and easy to difficult to cross-cut. Planing is easy to difficult and the planed surface is smooth to moderately smooth.

WORKING PROPERTIES


DURABILITY
Highly variable among species; should be considered as non-durable in regard to decay resistance, and is also susceptible to insect attack.

SEASONING
Dries very slow and care is needed to avoid end-checks and splitting

USES
The timber is suitable for all forms of heavy construction, marine construction, ship and boat building (keels, keel-sons and framework), piling, beams, columns (heavy duty), bridges, wharves, cooling tower (structural member), railway sleepers, vehicle bodies (framework and floor boards), boat building, plywood, joinery, cabinet making, mallets, fender supports, door and window frames, staircase (carriage, newel and stringer), pallets (heavy and permanent type), tool handles (impact), telegraphic and power transmission posts and cross arms, posts, joists, rafters, flooring (heavy traffic), decking and heavy duty furniture.

COMMENT
Sometimes referred to as "Lauan," wood in the Shorea genus is very commonly used in southeast Asia, and there is an abundance of variety between the difference species: each with different working properties, appearances, and mechanical strength values.

The five main groupings for Meranti (Lauan) are: Light Red Meranti, Dark Red Meranti, White Meranti, Yellow Meranti, and Balau. The strength and mechanical values listed at the top of this page represent the average of a handful of species within the corresponding group.

Also called Philippine Mahogany, Meranti bears no relation to what is considered to be "true" mahogany in the Swietenia and Khaya genera.

Some common uses for Balau include: plywood,veneer, general construction, flooring, as well as a number of other general utility purposes.
Size :
18mm x 90mm / 20mm x 95mm custom size
Price :
Availability :
Yes